Image Annotation for busy teams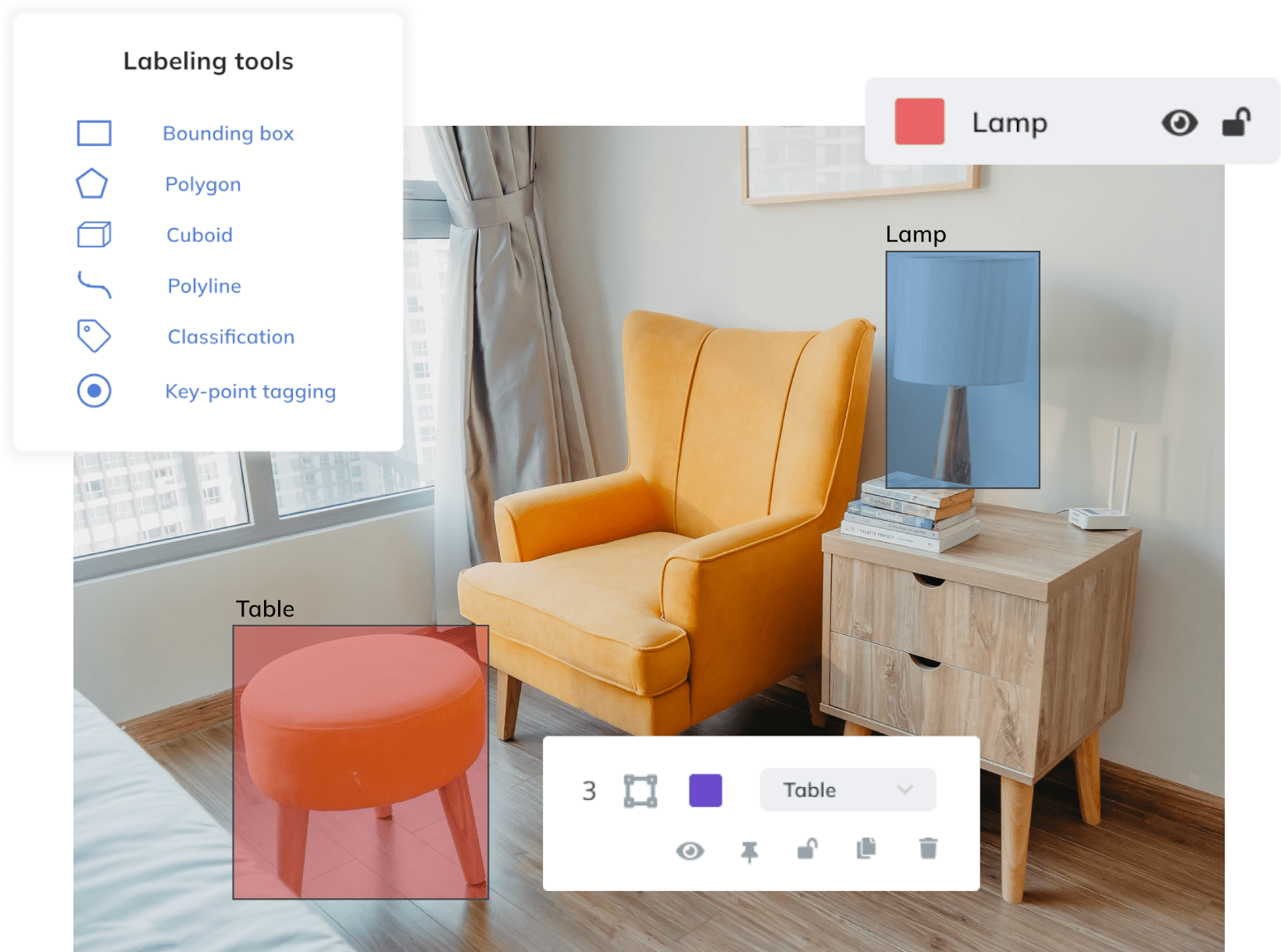 With the most feature-packed annotation suite available, your team will complete their labeling tasks in amazing time.
Object Detection
Enjoy tools to draw bounding boxes, polylines, polygons, keypoints and cuboids on your images.
View, filter and manage all your objects from one place.
Semantic Segmentation
Draw object boundaries accurately with automatic boundary snapping and easy boundary editing.
Draw boundaries within 3-4 clicks with Magic Segment - our automatic segmentation tool.
Classification
Add labels to images quickly without moving your mouse using powerful keyboard shortcuts.
Add attributes to your labels in any format you like.