Label your datasets
the easy way
Easily manage large Data labeling projects and the teams that work on them. All while using a feature-rich Annotation tool.
Sign up for free
No credit card required.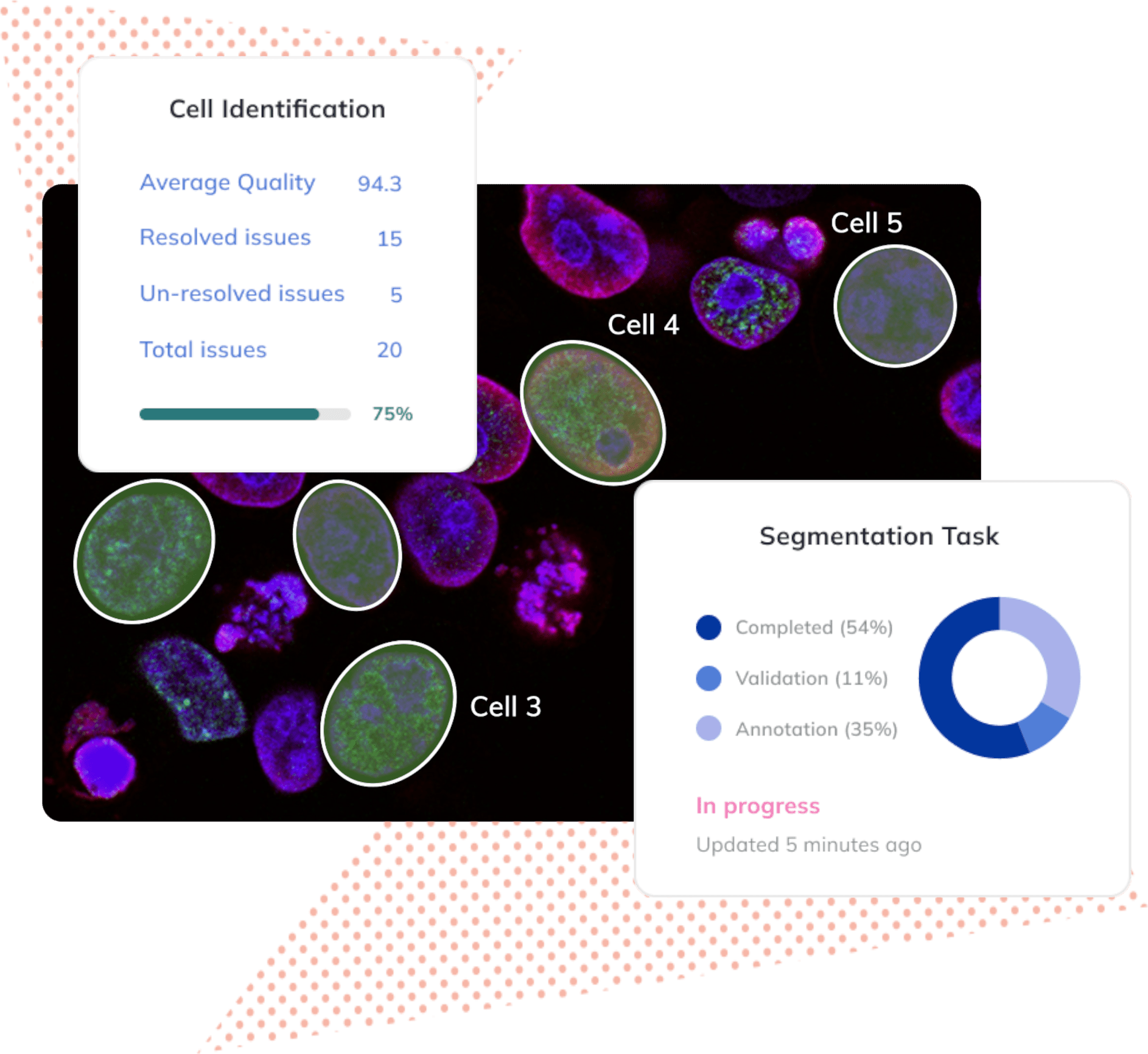 One platform for
All your Labeling needs
With all your management tasks easily managed from one place, and a feature rich Labeling tool, you can sleep a little better.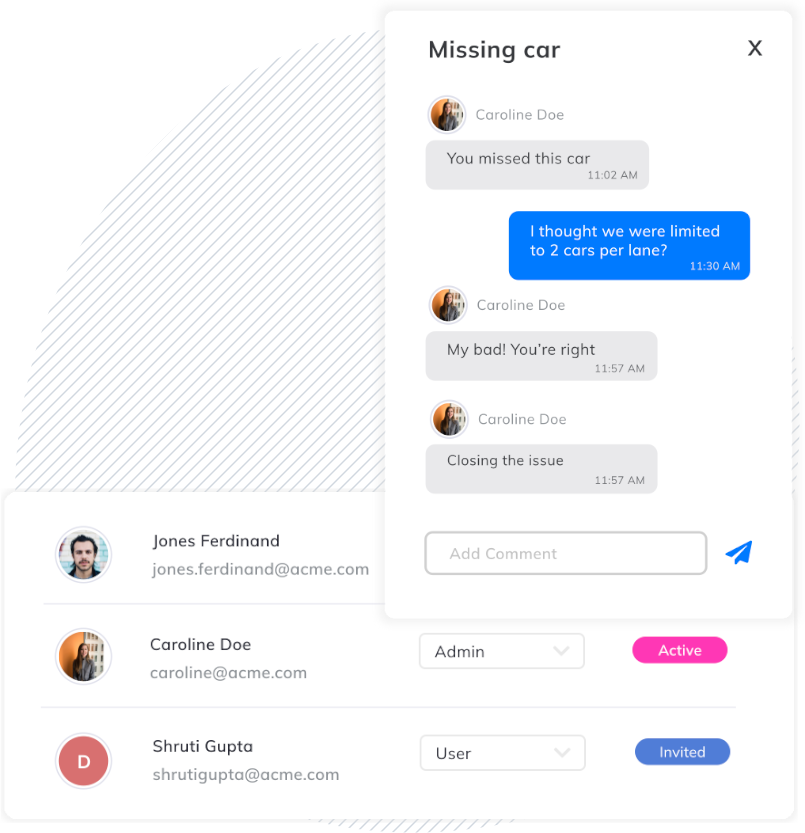 ISSUE MANAGEMENT
Open up your communication channels
Easily manage your team from once place. Let your reviewers mark issues, and open up a dialog with the labelers to resolve the issues quickly.
It's like Slack for your labeling team.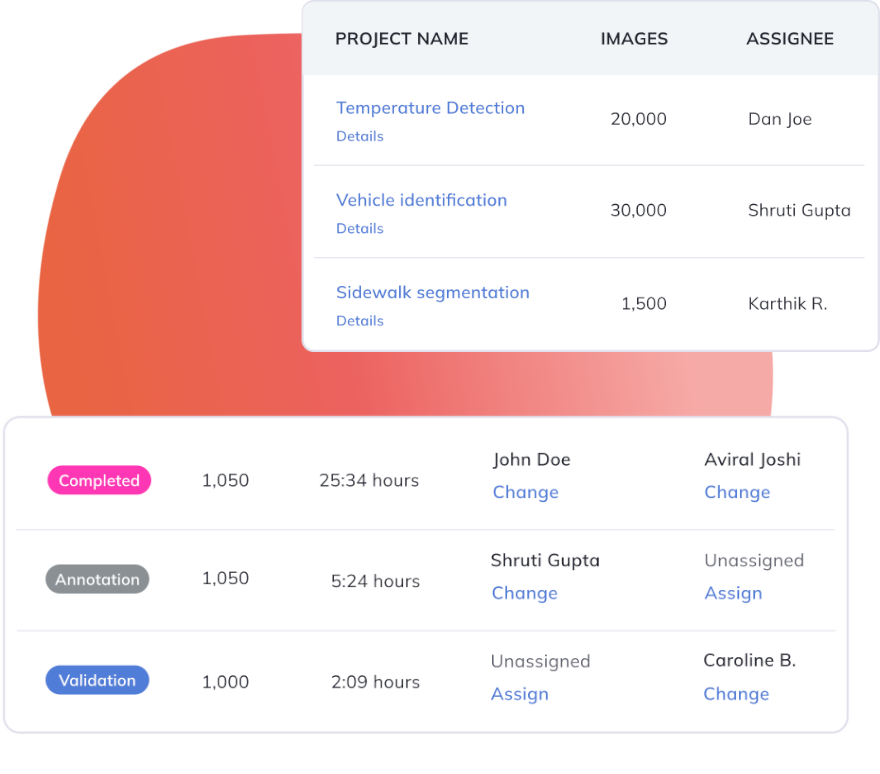 PROJECT MANAGEMENT
Manage large projects with ease
Mindkosh lets you organize your AI projects using Projects, Tasks and Jobs with varying levels of permissions for different types of users.
It's like JIRA for Labeling projects.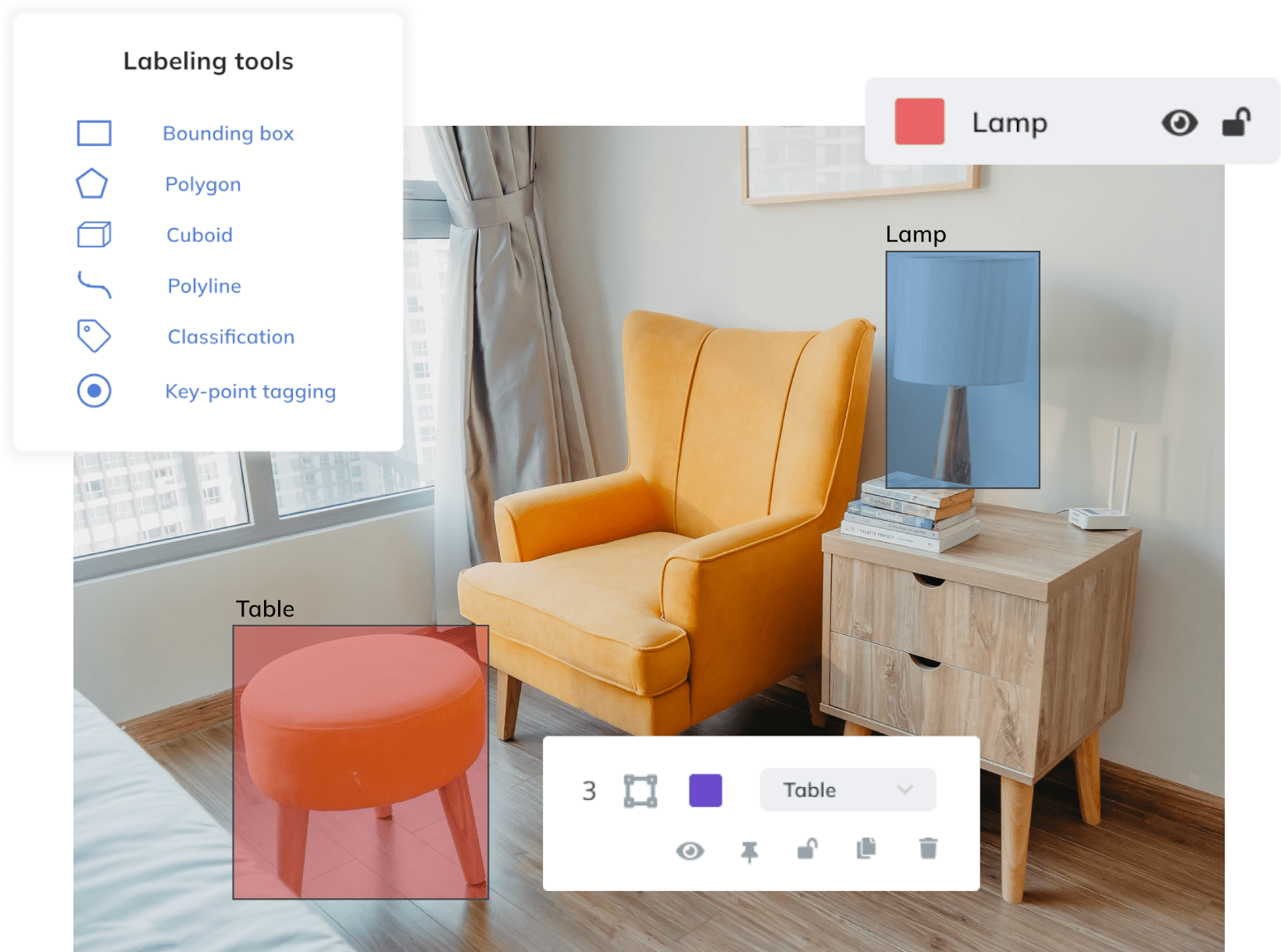 EFFICIENT LABELING
Make efficiency your team's superpower
With the most feature-packed annotation suite available, your team will complete their labeling tasks in amazing time.
We've worked hard to reduce the time it takes to draw labels, so you can reap the benefits.
Built for efficiency and volume
Storage
We know you love your data! Store it with us at your choice of geographical region, or connect your AWS S3 account to directly stream your data to your labelers.
Access levels
Assign your team-members different access levels to limit what actions they can perform on the platform. You can also easily limit what data each user can access.
Shortcuts
Don't lift that mouse! With powerful shortcuts, quickly perform a large variety of actions right from your keyboard. For some tasks, you don't need your mouse at all!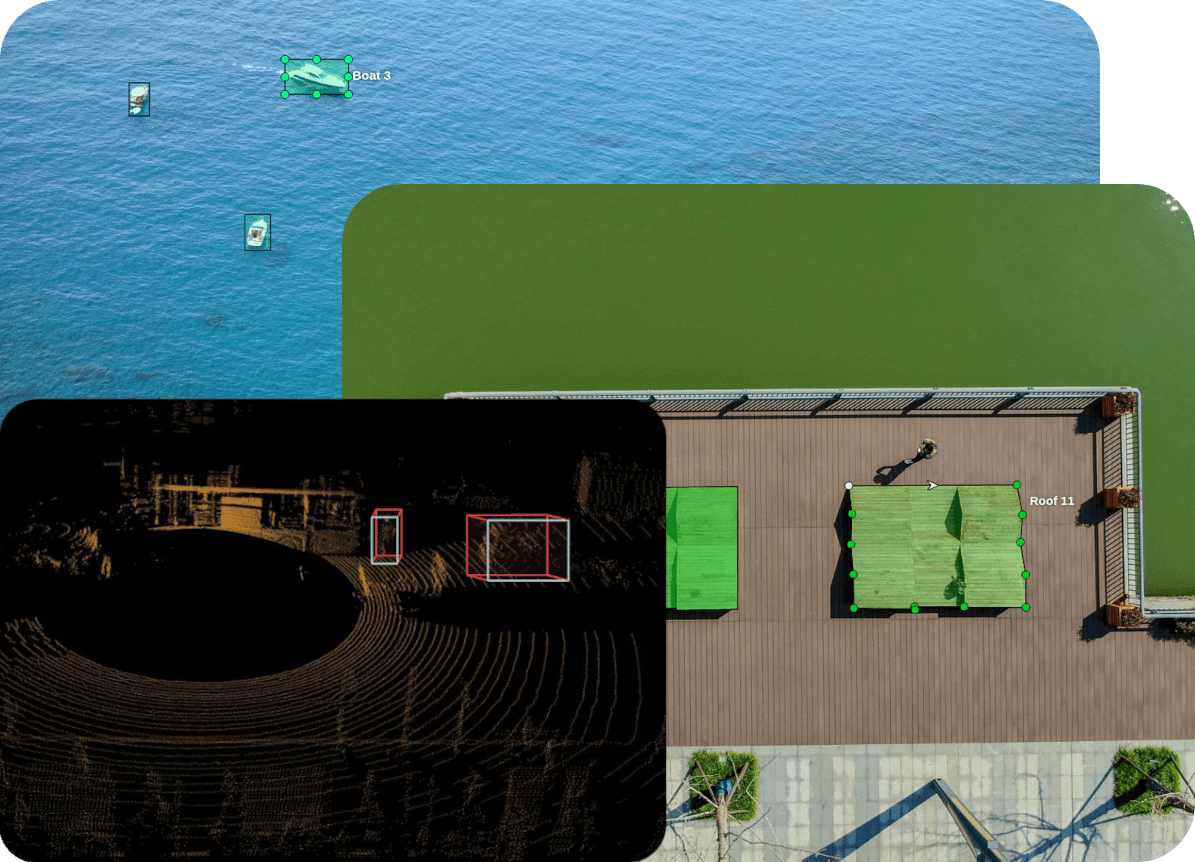 ANNOTATION SERVICES
Need more help with your datasets?
Need to get your datasets labeled quickly? Or simply need a hand accelerating your data labeling efforts?
Outsource your labeling tasks to us and get high quality labeled datasets in the most secure way possible.
Talk to our Sales Team