3D Sensor fusion labeling
Supercharge your systems with accurate 3D object detection and segmentation in pointclouds from all LiDAR sources.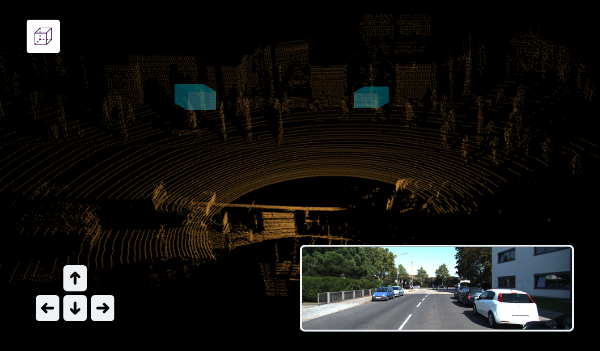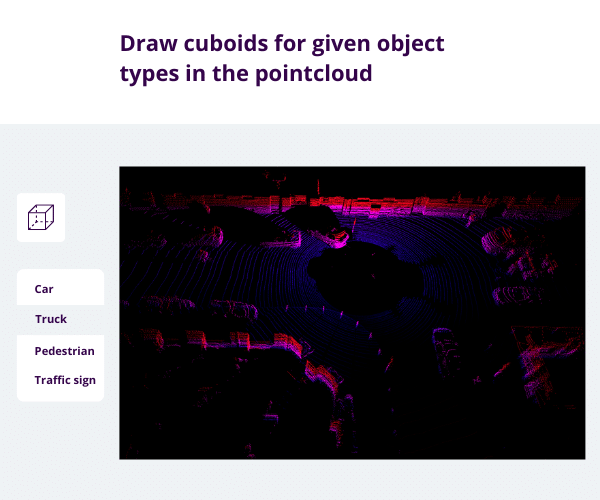 Sensor fusion annotation
A Comprehensive annotation solution for Sensor fusion
Formats
Your data comes in different formats. Whether its LiDAR or RADAR, we support all major formats and cameras.
Annotation types
We support both cuboid annotation as well as segmentation to give you labels accurate down to the last point.
Ready for
Enterprise
Built from the ground-up to support enterprise workloads. High volume? Sensitive data? We can handle it all.
Data Security
NDAs
All stakeholders including labelers and reviewers sign NDAs to ensure IP security.
Secure storage
Store your data with us, third party storage services or directly stream from your own AWS S3 accounts.
Workforce
Rapid Scaling
Large team of labelers highly experienced with various types of annotations to enable rapid scaling.
Security
Highly controlled work environments to make sure your data is totally secure.
Custom SLAs
Quality benchmarks
Picky about errors in your dataset? We can ensure an agreed-upon level of quality.
On premises data
Have strict requirements to keep your data in-house? We can setup remote-access to ensure compliance.