Identify every pixel
With pixel level accurate semantic segmentation labeling, your models will produce astonishing results.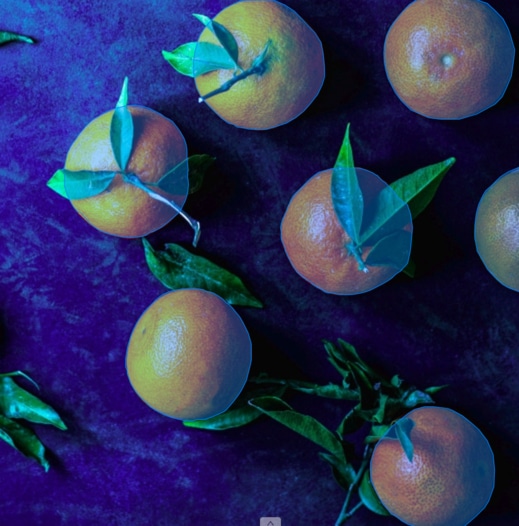 Semi automatic segmentation
Superhuman quality Segmentation
Drawing boundaries by hand is cumbersome. Hand drawn boundaries can be shaky or have sharp corners.
We eliminate the potential for error by using our proprietary Magic Segment tool to automatically create object boundaries. The drawn boundaries are smooth and capture fine details of the objects.
Learn more about Magic Segment →
Python SDK access
Your data. Your console.
With our enterprise plan, you get access to our Python SDK to access your data and annotations right from your own code.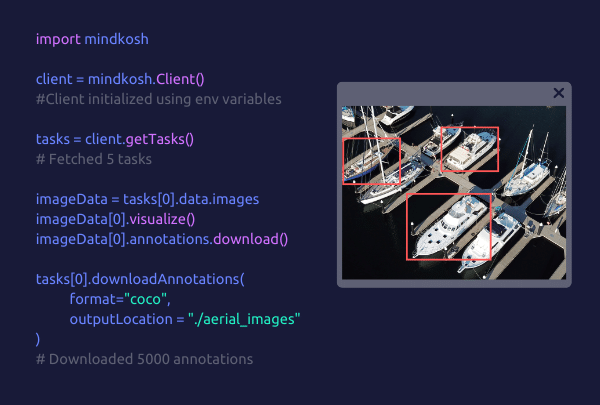 Visualize your dataDownload and visualize your data with annotations as soon as they are labeled.
Download all annotationsDon't wait for our team to send you the data. Download all complete annotations the moment they are available.
Ready for
Enterprise
Built from the ground-up to support enterprise workloads. High volume? Sensitive data? We can handle it all.
Data Security
NDAs
All stakeholders including labelers and reviewers sign NDAs to ensure IP security.
Secure storage
Store your data with us, third party storage services or directly stream from your own AWS S3 accounts.
Workforce
Rapid Scaling
Large team of labelers highly experienced with various types of annotations to enable rapid scaling.
Security
Highly controlled work environments to make sure your data is totally secure.
Custom SLAs
Quality benchmarks
Picky about errors in your dataset? We can ensure an agreed-upon level of quality.
On premises data
Have strict requirements to keep your data in-house? We can setup remote-access to ensure compliance.