A free monthly magazine to keep you up-to-date with what's happening in the world of AI.
Subscribe to get a new issue in your email every month.
Subscribe
---
Latest

Issue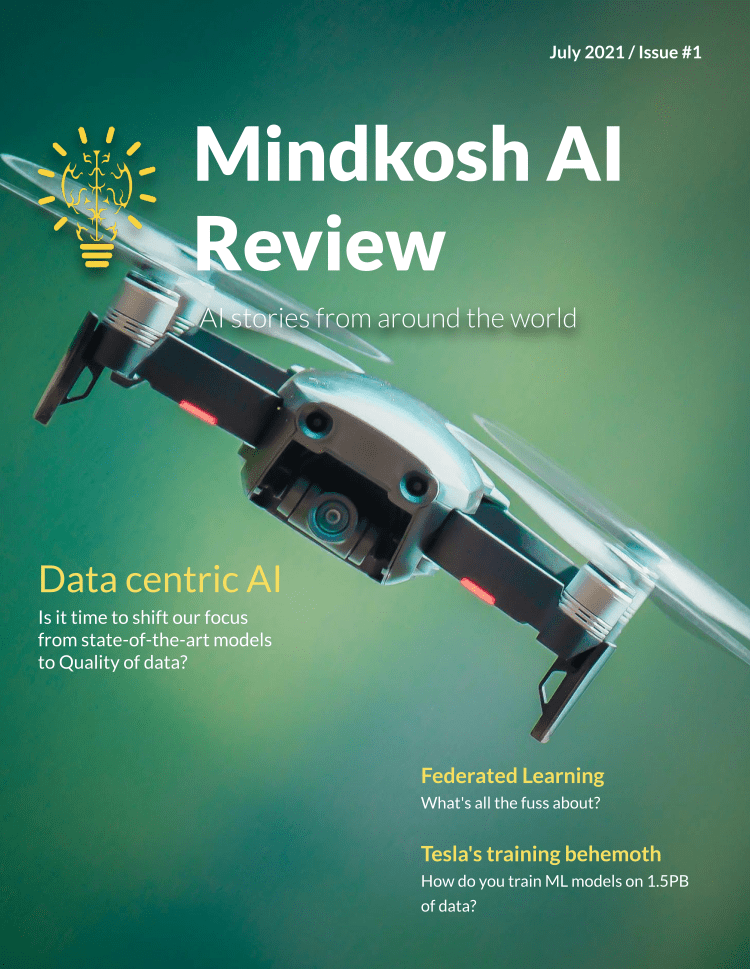 July 2021
Data Centric AI
As more and more industries adopt the use of AI, should we move towards a more Data Centric model?
How does Tesla train its Self Driving Software?
What is Federated Learning and why you should care about it?
Get this issue