Mindkosh AI Review
Newsletter
A free monthly newsletter with content on Machine Learning, Artificial Intelligence, Computer Vision and Data management.
Latest

Issue
---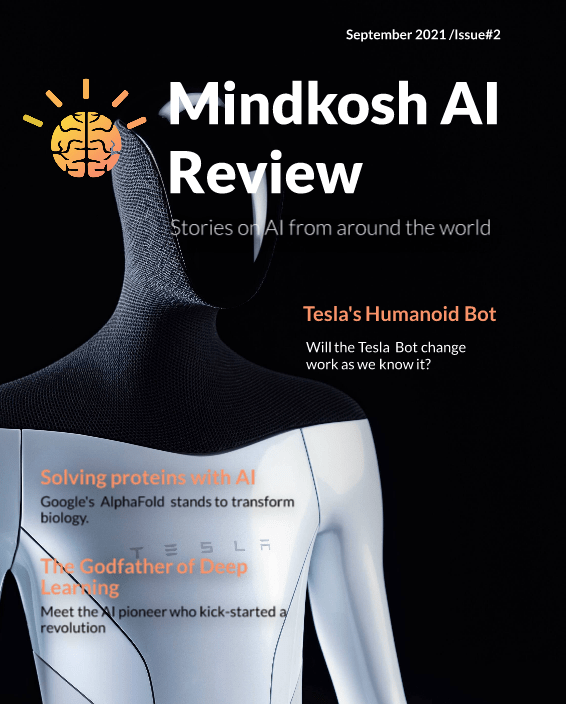 September 2021
Tesla's Humanoid Bot
Elon Musk intends to "make boring drudge work optional" with his Humanoid Bot. Can he pull it off?
How is Google using Deep Learning to solve the decades old problem of determining protein structures?
While others doubted the power of Machine Learning, Geoffrey Hinton remained steadfast. Ultimately he succeeded.
Get this issue