Mindkosh AI Review
Newsletter
A free monthly newsletter with content on Machine Learning, Artificial Intelligence, Computer Vision and Data management.
Latest

Issue
December 2021
Autonomous weapons are here
Should autonomous weapons be banned?
John Deere's self-driving trucks
Fighting bacteria with AI
Bringing your imagination to life with NVIDIA Canvas
Morphing 2-D sheets with AI
Get this issue
Older

Issues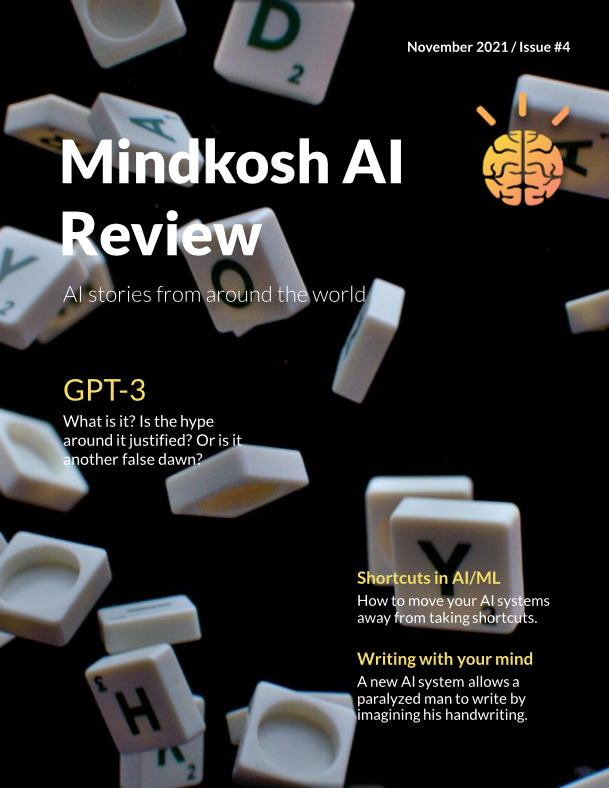 November 2021
Is GPT-3 the real deal or a hype machine?
Get this issue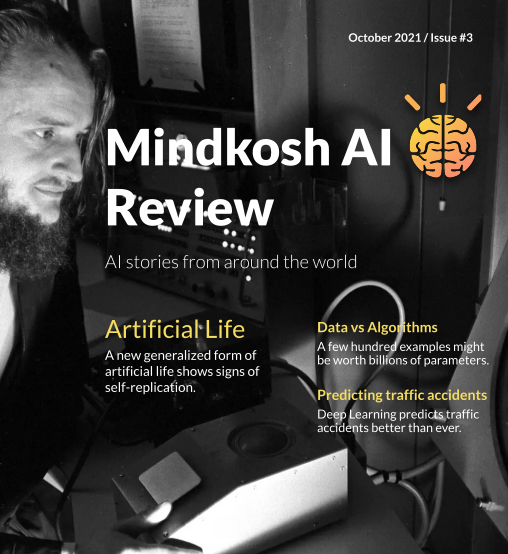 October 2021
Creating Artificial Life
Get this issue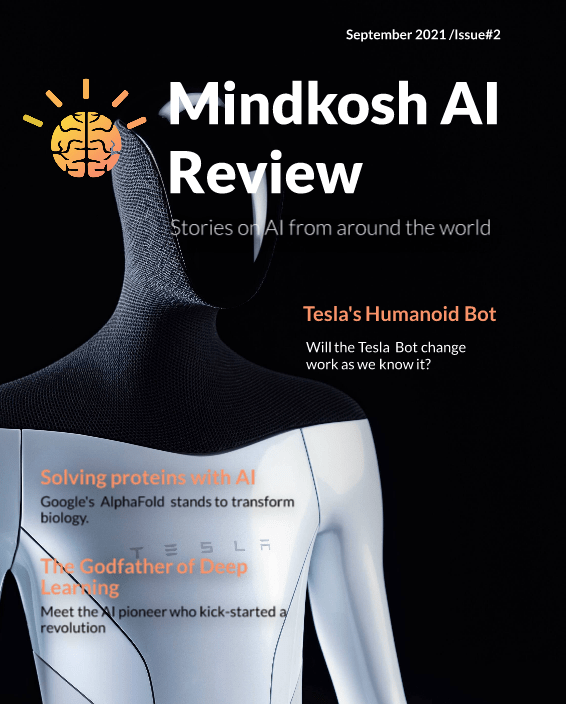 September 2021
Tesla's Humanoid Bot
Get this issue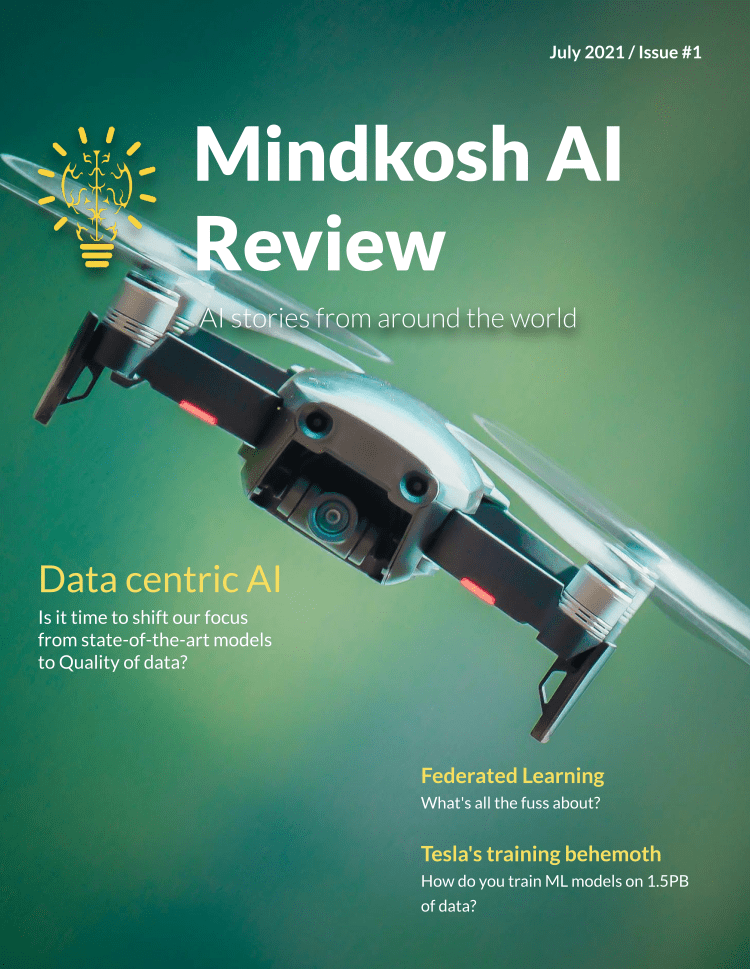 Data Centric AI
July 2021
Get this issue